We are former city folk on a bold adventure!
We bought our farm in the fall of 2012 to live a more peaceful and self-sustainable existence, closing the gap between field and table.
Set in the rolling hills of Northumberland County, our 80-acre farm is a mixture of field, forest and wetland with a beautiful view of Lake Ontario. We live in an eco-friendly, sustainable, straw-bale home that we designed and built for our family and our business.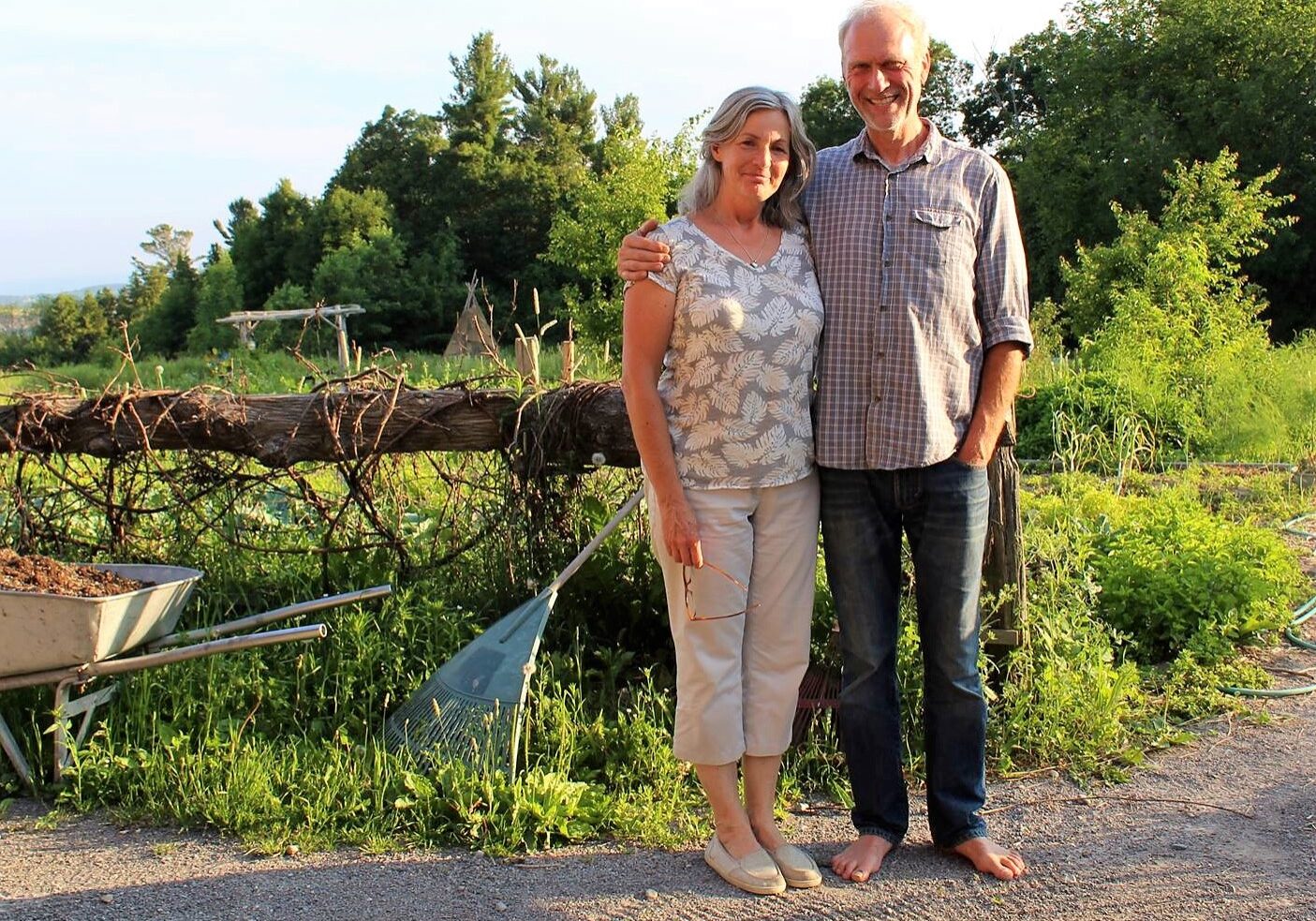 Nothing is flat around here, which is just what we were looking for!
We are growing and raising our own organic food using permaculture and other ecological methods that we learned when we volunteered on farms around the world. With the help of our family, partners and many volunteers, we are building sustainable vegetable gardens and food forests, growing field crops and raising bees, chickens and goats.
We believe in the "feet on farm" philosophy and encourage visitors to get closer to nature by visiting our gardens and animals, walking the property, and taking part in our programs. Stop in and visit our weekly farmers market to buy our famous Northumberland Style Bagels, a bottle of HOLY Habenero Hot Sauce, Foragers Farms fresh greens or Randees Bees Honey. Book a tour of the farm or plan a customized retreat for your group of friends or work colleagues, enjoy a pizza from our wood-fired outdoor oven while listening to a concert under the stars, sign-up for one of our cooking and filmmaking classes, or join our vegetable garden cooperative. Our desire is to bring people closer to the land, develop an appreciation for healthy food and enjoy a wonderful day in the country.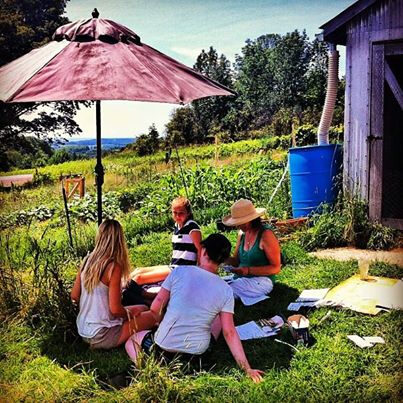 Tony and Linda came together through Cottage Life Television and have had a yearning for fresh air and living with nature ever since.
Intrigued with the idea of growing their own food and food security, they knew that eventually they would leave Toronto to put down roots on a hunk of land somewhere in Ontario. Going from just thinking about farming to actually doing it was no small feat for two citiots.
But, a year of traveling around the world, working and learning on other people's farms, gave them the confidence to go whole hog. So in the summer of 2013, they planted their first seeds, raised their first chickens and welcomed their first WWOOFERS  (volunteers) and began this humbling, sometimes difficult, always surprising journey of life.
Together they parent five children and feed three dogs, some cats, goats, horses and chickens.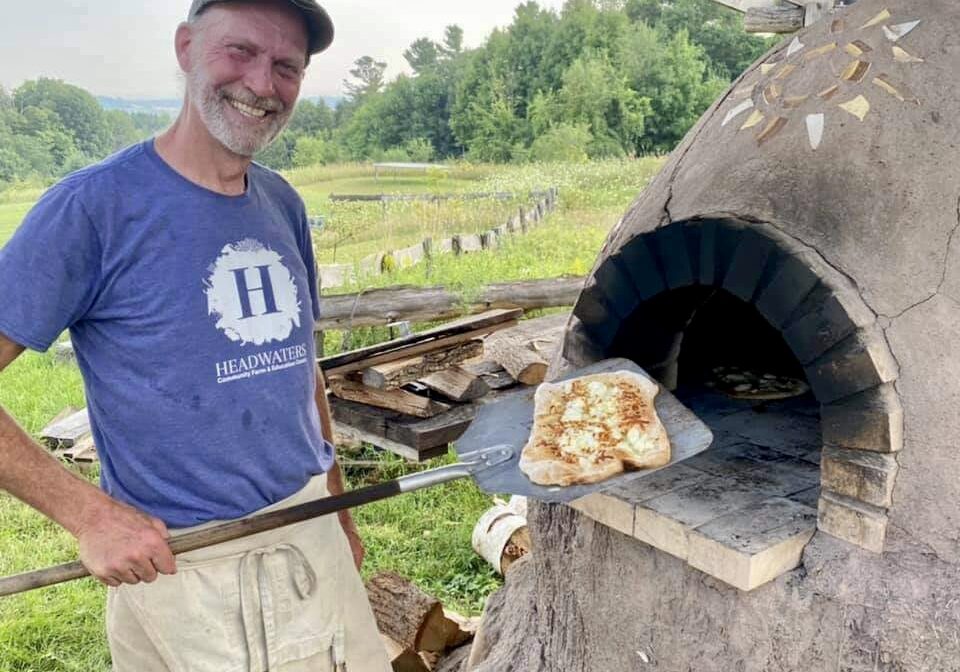 Tony, a professional TV, film and online content producer, is never without a camera capturing life as it happens. He is passionate about food and cooking, loves to handle dangerous tools and adores his horse Lilly and is usually seen sitting on the tractor or cursing at broken water pumps.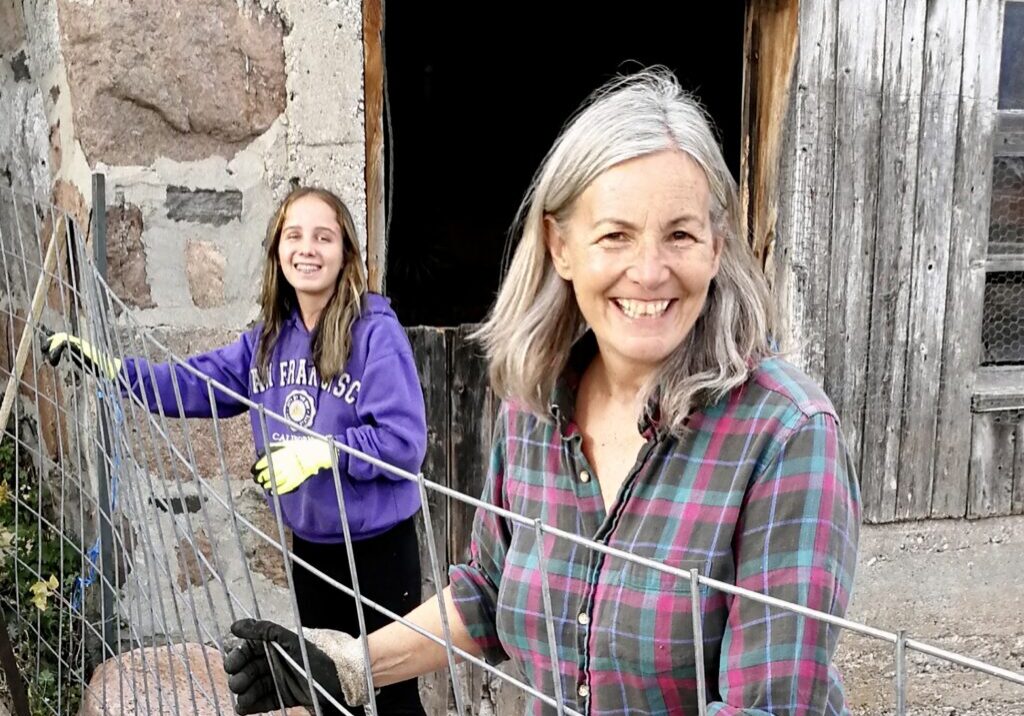 Linda is a teacher, adult educator, TV producer and host. She makes a mean piecrust, loves chickens and goats (most of the time), and can organize a household of 15. She is usually found lugging water to the animals, rearranging the gardens and telling everyone else what to do.