Tours and Hikes (see descriptions below)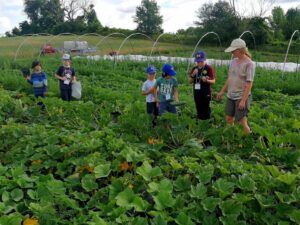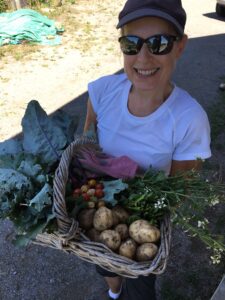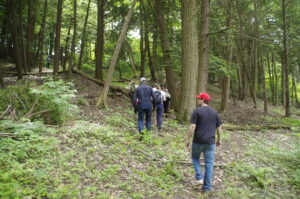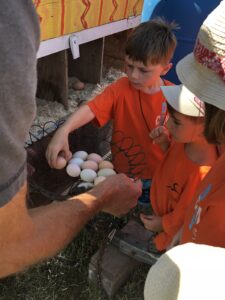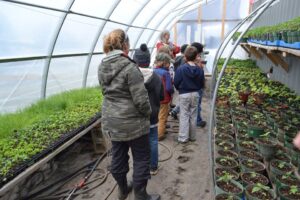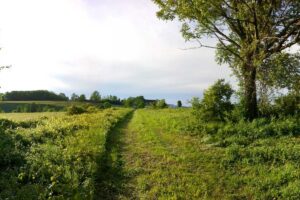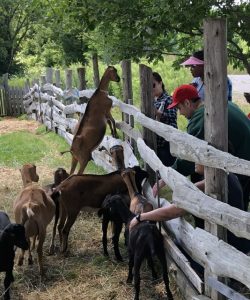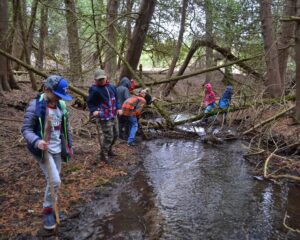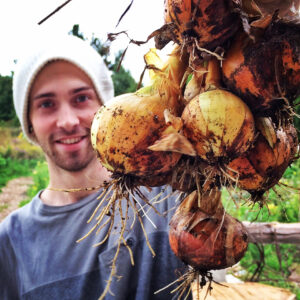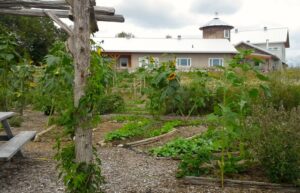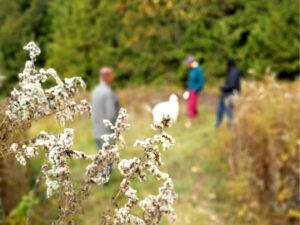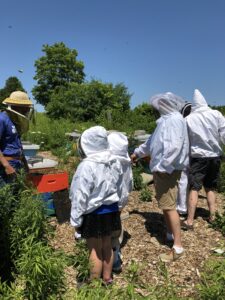 Headwaters is a community farm and we welcome you all! We host groups of family and friends, schools, organizations and businesses. We have 120 acres of gardens, pastures, fields, forest and wetland to explore. Send us an email to set up a personal tour, hike or forage. info@headwatersfarm.ca
You have 3 choices:
Farm Tour (Available Monday and Friday mornings, 10:30 to 12:00, June to October)
Farmers Linda and Tony will show your group the life of a sustainable farmer, touring through our organic vegetable gardens, goat pen, eggmobile, beehives, grain fields and grazing pastures. You'll have a chance to collect eggs, feed the goats and pick and eat vegetables right out of the garden.
Friends and Families: Tours are 90 minutes. Adults $10, children ages 3-12 $5, children 2 and under free (Minimum $30). If you'd like to take our products home, we have eggs, vegetables, honey and goat meat for sale.
Schools and Large Groups: Tours are from 90 minutes to 3 hours. Maximum 40 people. For safety reasons, children must be accompanied by adults in a 6:1 ratio. Email for pricing.
Hiking (Available from November to April)
Our property is quite wild and offers serious hikers opportunities to explore sunny meadows, quiet meditative creeks and wetlands, and dark leafy forests. The terrain is rough and many parts are unmaintained. Paths are marked and a map is provided. Hiking is free but you must reserve a time and sign our waiver. Email for reservations.
Foraging
Foragers love our property! We often host foraging hikes led by experienced foragers with a vast knowledge of the wild edibles and medicinals that grow on this property from early spring to late fall. Foraging hikes are a minimum of 2 hours for any group between 5-20 people. Foraging fee per group is $300- $350. Email for more details.