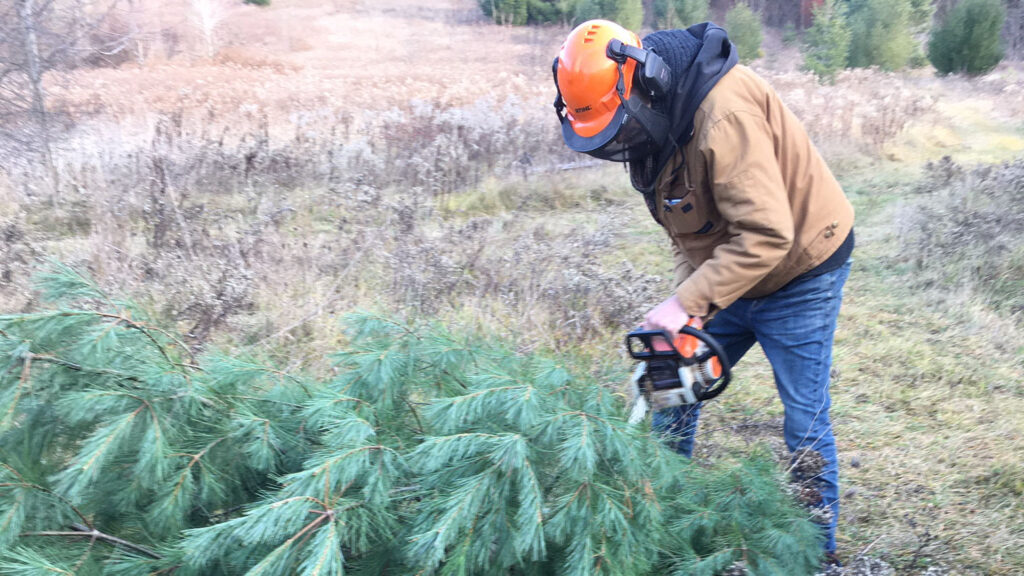 Christmas trees don't just happen – they are carefully pruned every year so that they look like a living room tree and not a wild bush. We know this because most of our family have had the fun of working the early morning shift trimming trees at the Barrett's Christmas Tree Farm (nearby friends).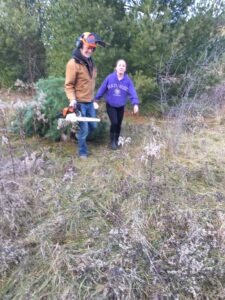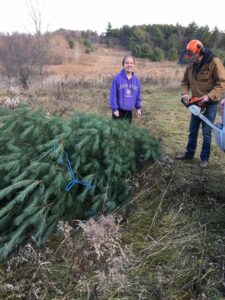 Every year we are determined to identify and trim our future holiday tree but so far that hasn't happened and we are inevitably drawn to the beautifully shaped farmed trees.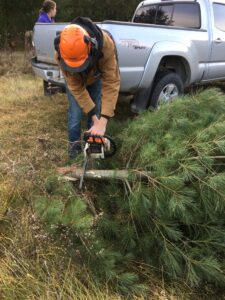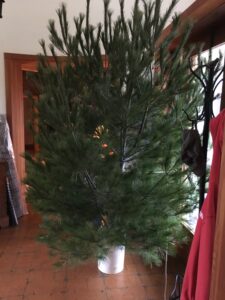 This year we were determined to harvest one of our own and after a short drive (we stayed on our property) we found the perfect tree! Or bush! Not very conical and somewhat comical but we love it.