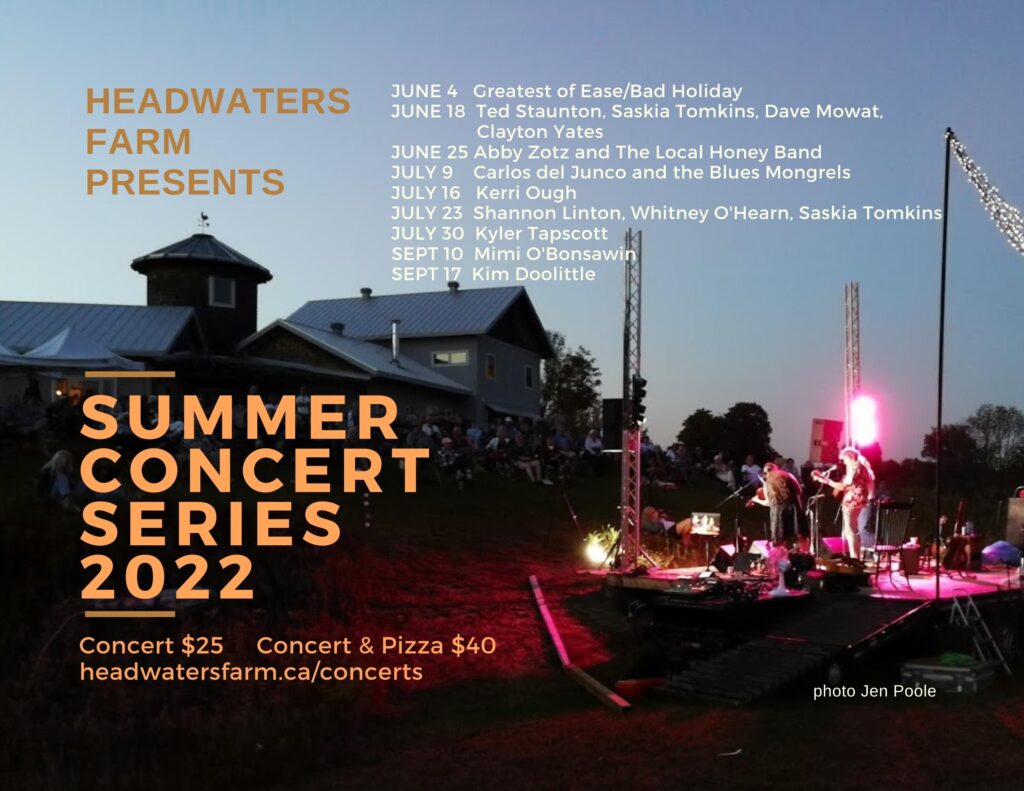 Please join us for the sixth season of our summer outdoor concert series!
Our natural outdoor amphitheater is the perfect place to sit back, watch the sunset, and enjoy the sounds of jazz, blues, indie, folk and traditional music brought to you by multi-talented musicians and singer/songwriters from around the Northumberland/Peterborough area.
Adding to the fun, Tony will have the pizza oven roaring before performances, serving up delicious wood-fired pizzas.
Here's the line-up for this year:
June 4 – Greatest of Ease with opener Bad Holiday
June 18 – Ted Staunton and Friends; Saskia Tomkins, Dave Mowat and Clayton Yates
June 25 – Abby Zotz and the Local Honey Band
July 9 – Carlos del Junco and the Blues Mongrels
July 16 – Kerri Ough
July 23 – Shannon Linton, Whitney O'Hearn and Saskia Tomkins
July 30 – Kyler Tapscott
Sept 10 – Mimi O'Bonsawin
Sept 17 – Kim Doolittle and Friends
Please visit our concert page for all the details and BUY buttons.