July 31 – Ted Staunton & Friends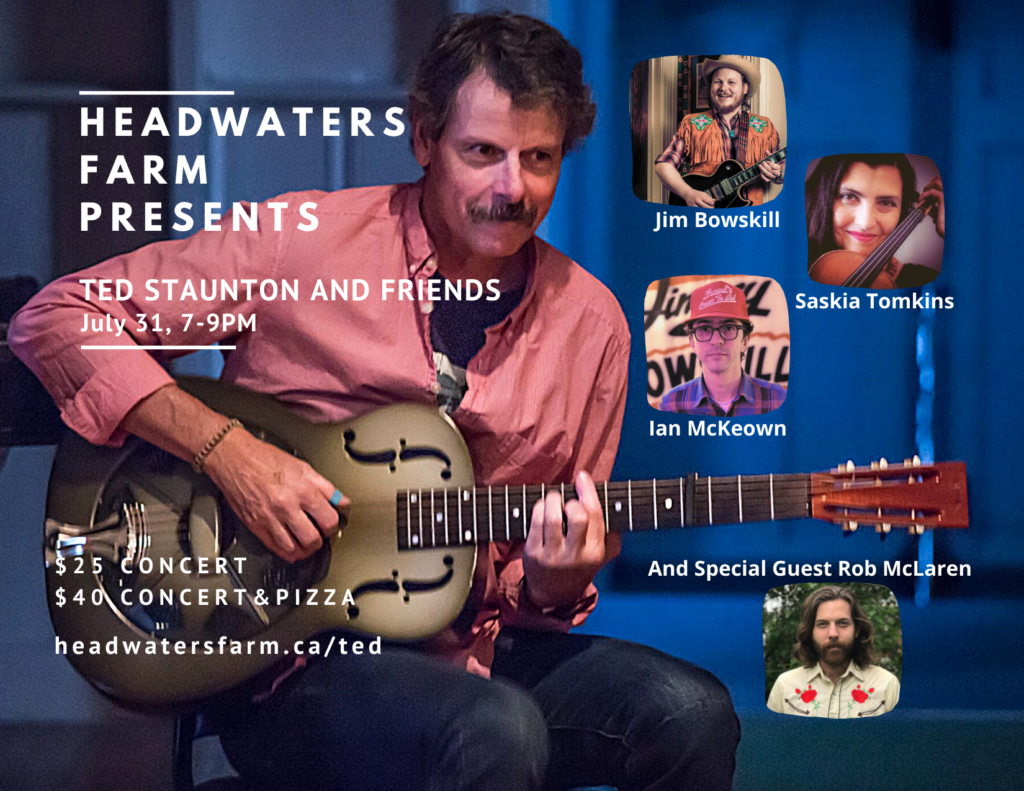 Ted Staunton and Friends is a musical tradition at Headwaters. And this year we are happy to have them kick-off our 2021 Concert Series! Saskia Tomkins, Ian McKeown, and Jim Bowskill are among the cream of Northumberland's musicians, and when they get together with singer/songwriter Ted, it's a chance to brew up a heady mix of rootsy original music with blues, old-time jug tunes and some rocking out in there as well. They will be joined by special guest Rob McLaren, lead guitarist and multi-instrumentalist for Union Duke, for a full-band sound that will be more dynamic than ever.
This year is extra exciting for everyone. Not only is this a return to (YAY!) playing live, but Ted, Saskia, Ian and Jim have been recording an album of Ted's songs that will soon be ready to share. They're eager to debut some new tunes and great new arrangements of faves from before.