Film Camp – Guest Filmmaker Les Stroud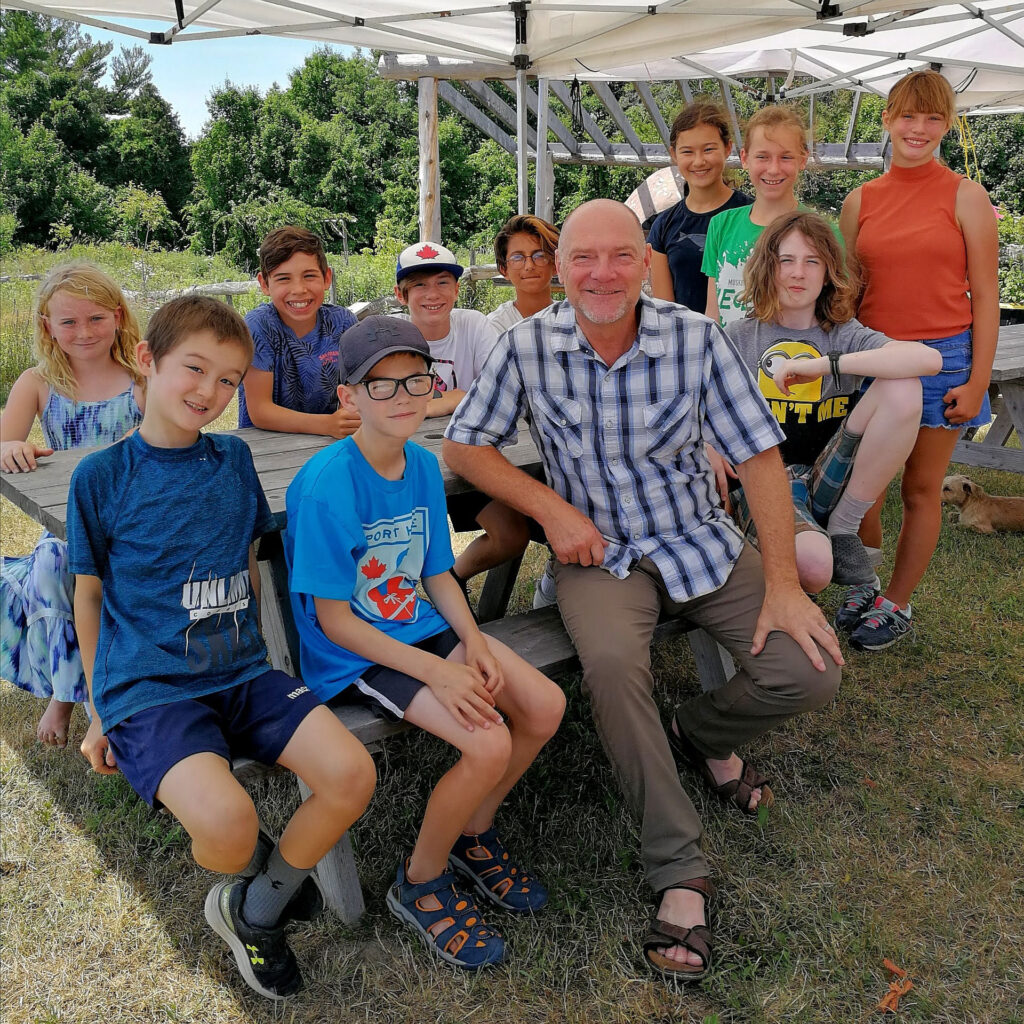 This week's challenge was to capture a scene in a single shot. The camera frame changes from introduction to close, following the action and story – a challenge that required many rehearsals!
We had a special guest this week – Les Stroud (Survivorman) was shooting an episode for his new series at Headwaters and took the time out to teach the kids some techniques! Les was shooting his scene in a single shot so he described his opening frame (a close shot of the plant), the shot widens as Les appears behind the plant to describe and harvest and then ends as Les walks towards the camera dragging his harvest towards and into the lens creating a cut-point.