Winter Market – Thursdays at William Street Brewery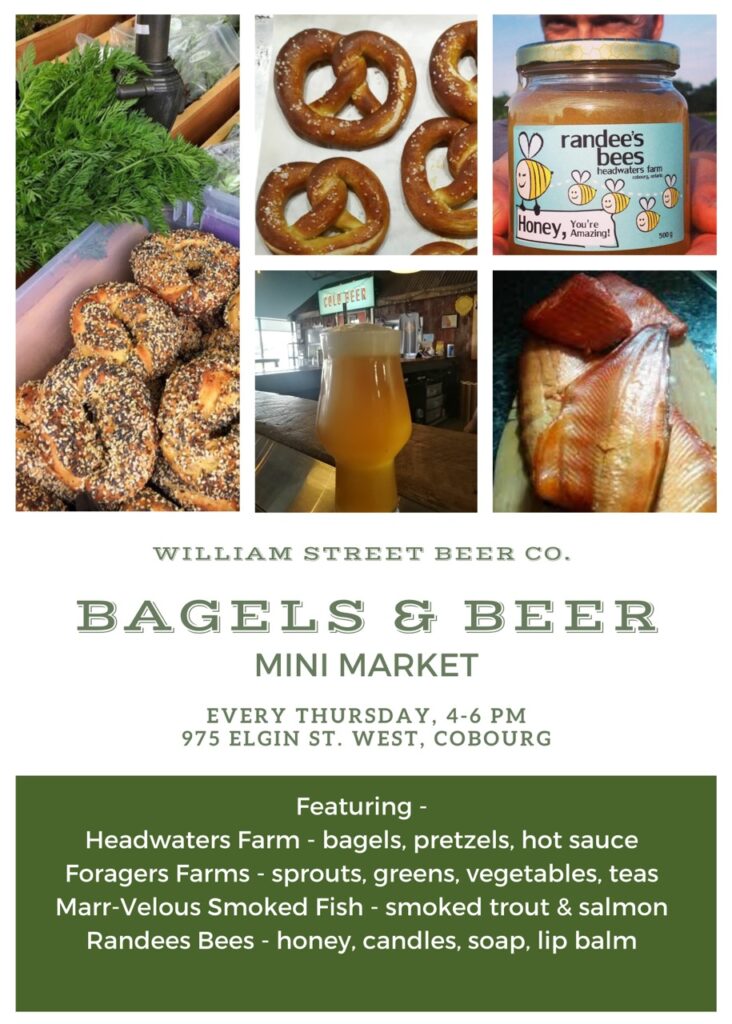 We are excited to announce that every Thursday we will be at William Street Brewery in Cobourg from 4-6 PM with a pop-up market featuring: freshly baked bagels and pretzels; Foragers Farms greens, sprouts and teas; Randees Bees Honey, candles and soaps; Marr-Velous Smoked Fish and more!
Join us every Thursdays from 4-6 PM. There is plenty of room inside the brewery and we maintain social distancing with masks (except when we taste the delicious beer on tap).
William Street Brewery
975 Elgin St. West Cobourg, Ontario